Monthly Archives:
January 1970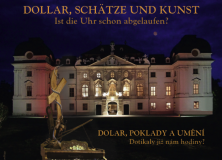 The international special exhibition 2013 "The Dollar, treasures and art. Has time ticked away?" at Riegersburg baroque palace presents as highlight the Groupe Libellule show "1 Mio Dollar". Alongside numerous works of many further artists are being exhibited, I´m happy to be part of this great exhibition this year with four paintings!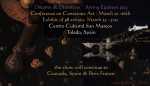 The travelling show "Dreams and Divinities" which successfully started in Toledo (E) goes to the Town Hall of Maracena, Granada (E). On board my painting "Verstorbene in der Astralwelt". Duration: April 19th to 30th, 2013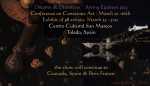 I´m happy that one of my paintings will be shown in this great group show besides the work of 57 amazing fellow artists! All information on the website Dreams and Divinities - many thanks Liba, that you got this going!