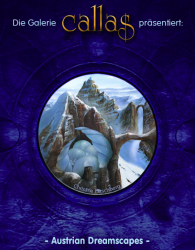 I´m looking forward to showing my paintings in Bremen (D) again. Beside works of my Austrian fellow artists Christine Hirschberg, Jehan Calvus, Hanno Karlhuber and Otto Rapp they are part of the exhibition "Austrian Dreamscapes" in the beautiful gallery of Kunst- und Kulturvereines callas-bremen e.V.
Opening: 30th April 2016, 16:00 p.m.
Duration: 30th April bis 28th May 2016
Closing: 28th Mai 2016, 16:00 p.m.
Opening hours: Mi – Sa 14:00 – 20:00 p.m.