[:de]"Intermezzo II – Phantastisches" in Saxen (A)[:en]"Intermezzo II – Phantastic" in Saxen (A)[:]
[:de]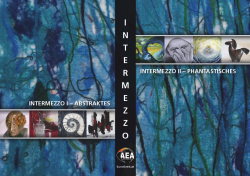 Ich freue mich am zweiten Teil der Intermezzo-Ausstellung des Europäischen Kunstkreises in Saxen (OÖ) teilzunehmen. Meine Arbeiten sind gemeinsam mit Werken von Christine Hirschberg, Gabi Gugg und Markus Steinbichler im wunderschönen Ambiente der Sturmmühle zu sehen.
Vernissage: 25. September 2015, 19:00 Uhr
Ausstellungsdauer: 25. September bis 25. Oktober 2015
Öffnungszeiten: Mi – So 13:00 – 18:00 Uhr[:en]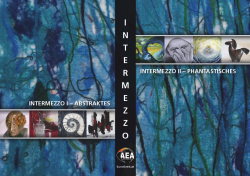 I´m glad to take part in the second part of the Intermezzo exhibition of the European Art Circle in Saxen (Upper Austria). My paintings will be shown in the beautiful ambience of the Sturmmühle beside art from Christine Hirschberg, Gabi Gugg and Markus Steinbichler.
Opening: 25th September 2015, 7:00 pm
Duration: 25th September – 25th October 2015
Opening hours: Wed – Sun 1:00 – 6:00 pm[:]