[:de]"Realistisch – Phantastisch" in Traun (AT)[:en]"Realistic – Fantastic" in Traun (AT)[:]
[:de]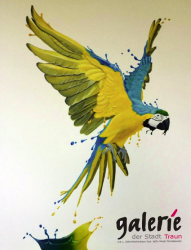 In dieser Sommerausstellung präsentiert die Galerie der Stadt Traun (AT) 7 Künstlerinnen und Künstler des Europäischen Kunstkreises, die sich der gegenständlichen Stilrichtung verschrieben haben.
Ich freue mich, mit dabei sein zu dürfen und meine Arbeiten in Traun zu zeigen!
Vernissage: 27. Juni 2018, 19.00 Uhr
Ausstellungsdauer: 27. Juni bis 19. August 2018
Öffnungszeiten: täglich 10.00 – 18.00 Uhr[:en]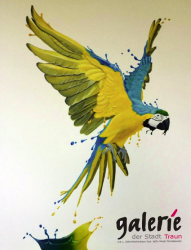 In this summer exhibition, the Galerie der Stadt Traun (AT) presents 7 artists from the European Art Circle, who have dedicated themselves to the figurative style.
I am happy to be part of it and to show my work in Traun!
Opening: 27 June 2018, 19.00 hrs
Duration: 27 June to 19 August 2018
Opening hours: daily 10.00 – 18.00 o'clock[:]