Vernissage Arte FantasticaOpening Arte Fantastica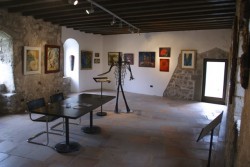 Die Vernissage zur internationalen Gemeinschaftsausstellung "Arte Fantastica" in Drena (I) fand im Beisein vieler KollegInnen statt. Die Präsentation der Bilder in den denkmalgeschützten Räumen passt perfekt zur phantastischen Kunst und wirkt sehr harmonisch. Es war ein sehr schöner Nachmittag, der beim gemeinsamen Pizzaessen einen unterhaltsamen und gemütlichen Ausklang fand. Herzlichen Dank an Annabella Claudia und an alle, die beim Hängen und Beschriften mitgeholfen haben. Mehr Fotos der Vernissage auf phantastisch.at!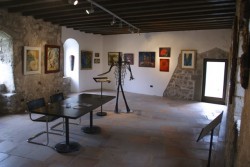 The opening of the international group exhibition "Arte Fantastica" in Drena (I) took place in the presence of many fellow artists. The presentation of the artwork in the listed areas fits perfectly with the fantastic art and looks very harmonious. It was a very nice afternoon with a final entertaining and relaxing common Pizza. Many thanks to Annabella Claudia and to all who have helped with the hanging and labeling. More pictures from the opening on phantastisch.at!