Vernissage RiegersburgOpening Riegersburg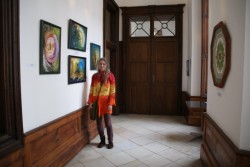 Bei der Vernissage zur Ausstellung "Dollar, Schätze und Kunst. Ist die Uhr schon abgelaufen?" im prächtigen Ambiente des Barockschlosses Riegersburg waren zahlreiche Gäste und Künstler anwesend. Es war ein sehr netter Nachmittag, der beim gemeinsamen Essen mit Musik und Tanz in der urigen Schlossküche einen gemütlichen Ausklang fand. Ein herzliches Dankeschön an die Veranstalter und Organisatoren dieser schönen Ausstellung!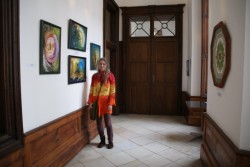 Many guests and artists attended the opening of "The Dollar, treasures and art. Has time ticked away?" in the magnificent setting of the Baroque palace Riegersburg. It was a nice afternoon, which had a relaxing end when dining with traditional music and dance in the castle kitchen. A big thank you to the organizers of this beautiful exhibition!